La minute mode d'aujourd'hui est dévolue à la tenue que je porte pour sortir faire quelques courses avant de rejoindre ma meilleure amie de fac qui va passer quelques jours à la maison!!!
Today's fashion minute is dedicated to the outfit I am wearing to go for some grocery shopping as my girlfriend from UNI will stay with me for few days!!!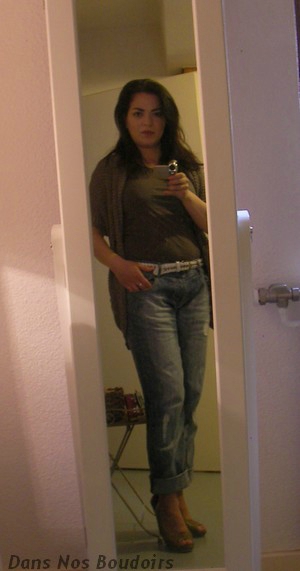 J'ai choisi une tenue qui me ressemble: sobre et confortable avec le détail féminin apporté par les talons hauts ;)
This outfit is really me: sober and casual with high heals for the woman touch ;)
Tee-shirt: La Redoute
Veste / cardigan: une petite boutique parisienne / from a litlle shop in Paris
Boyfriend jeans': Sinequanone
Ceinture / Belt: Morgane
Escarpins / Heals: Encore une fois, shoppés dans une petite boutique dont je ne me souviens pas le nom / Again, from a little shop that I don't remember the name.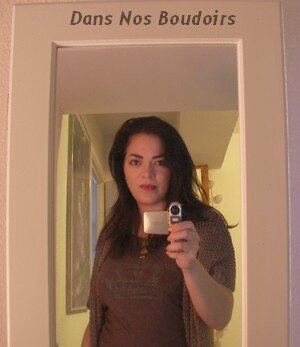 Vous avez pu voir le maquillage en détail dans la vidéo, j'ai juste oublié de vous dire ce que je porte sur les lèvres: un baume à lèvres teintés de la collection Casual Colors de chez Mac, le Keep It Casual ;)
All the makeup details are in the video, except for the lips (I forgot ouh bad). I used one of the Mac Casual Colors: the Keep It Casual ;)
Retrouvez cette tenue de jour en vidéo: https://www.youtube.com/watch?v=BEgyS64TlAg&feature=youtu.be
Watch this outfit on youtube (english version): https://www.youtube.com/watch?v=HnzU0ZCbFis&feature=youtu.be
xoxo
Ginie